N

ew

M

exico – Celebrating 10Years!
not

"guitar lessons":

but a Music Education Curriculum! 
COVID-19: Music and the Arts must continue, even under dire circumstances. 
Please contact me if you have questions regarding Classes, and for more advanced students, ZOOM is available.  
Accomplishment

:

Small hands can produce a pleasing 

tone.  
Strong analytic abilities :

 

The Guitar is a

COMPLETE

  Right & Left brain activity:

growth.
Active lifestyle & Fun:

:

Allows your child's

PARTICIPATION

in sports, band, choir, languages; while learning the guitar:

social participation

.
Enjoyment: 

Positive musical experience. 
A conversation regarding community is many times based on common interests, sports, hobbies, education, and of course how it involves children. When it comes to children we try to sense what, how, and when to begin helping them to learn, and we note the importance of learning.   
KinderGuitar ~ a "musical community"© focused on lifelong learning.
Whether your child is attending public school, private school or is home schooled, KinderGuitar has application to develop skill sets that will be useful for a lifetime.  The Curriculum is shown below. 
As the developer of KinderGuitar®, award winning guitarist, Leonardo Garcia had an "interest in finding ways to engage children in the process of learning"© and "musical community"©, unlike mainstream music lessons. As a parent and artist, he has put into action his own methods for education, skill building, socialization, play, and teaching; which involves not only the child but the parent. I would like to invite you to contact me about the KinderGuitar program and how it can serve as an area of enrichment for your child, for you, and your community.  Detailed information can be found at the newly updated company website: http://kinderguitar.com/
CONTACT: KinderGuitar by using the CONTACT PAGE found on this website for, available class times, group/ age settings, private instruction, pricing, and additional details.
 

"Children Creating Beauty While Experiencing Lifelong Learning"©
RODNEY BURR has been playing the guitar for 54 years. At the age of 13, he took his brother's Stella guitar and learned to play by watching a summer series from KQED, Laura Weber's Folk Guitar. This tied into the same year that Mason Williams premiered his Grammy-winning  "Classical Gas" on the Smothers Brothers Variety hour that alone was the impetus.
As a budding guitarist, the classical genre was new to him. He started studying with Musicologist, Ron Grosswiler and World famous Flamenco Guitarist, Rene Heredia,  of Denver, and performed his first recital at the age of 14 playing Carulli and Sor guitar duos. With a stint in a rock band and the waning ideas of a music career, he chose to seek other ways to make a living, however, the guitar was still a lifelong focus. Through studying with Colorado and New Mexico teachers/guitarists; Dr. Ronald Grosweiler, Patricia Brothwell, and Cuban Master of the Guitar, Maestro Hector Garcia, Mestre Emilio Pujol's teaching assistant, in Albuquerque, New Mexico, year to year, the focus was the same: elegant, beautiful music with refined technique and a pure velvety sound.
KinderGuitar National Awards:

*BEST  KinderGuitar Program & Teacher:   "For extraordinary effort to build a musical community through educational excellence &"For guiding and educating his students with passion and enthusiasm".  –
Leonardo Garcia, Developer/ Founder, KinderGuitar                                                             
"… in 2011,  local musician Rodney Burr, an accomplished classical guitarist and passionate educator, completed his extensive training in early education, pedagogy, and KinderGuitar's unique curriculum in order to earn KinderGuitar certification and begin using KinderGuitar as a specialized teacher for children. Over the course of the last year, Rodney's KinderGuitar studio has developed a passionate following among Albuquerque's parents and their children. As one happy parent stated, "KinderGuitar New Mexico has been a blessing to us. Rod is truly gifted with teaching children. His patience and encouragement have helped our son excel in music and actually enjoy practicing at home. The KinderGuitar curriculum keeps him engaged and always looking forward to the next step. KinderGuitar is certainly worth the investment!"  – Leonardo Garcia: Developer/ Founder KinderGuitar
Source: KinderGuitar.com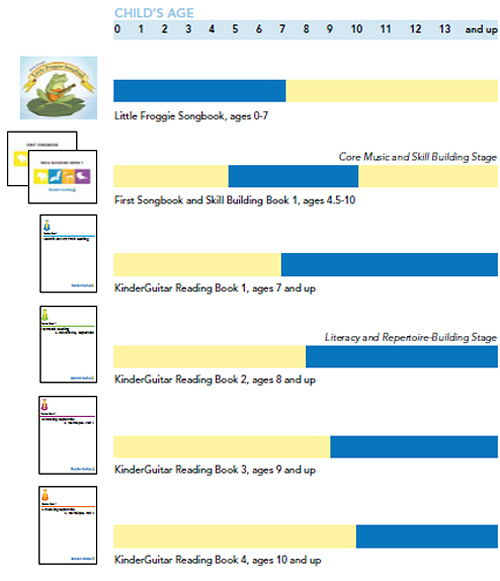 SharingWonder1111©
Copyright 2012 All Rights Reserved
---